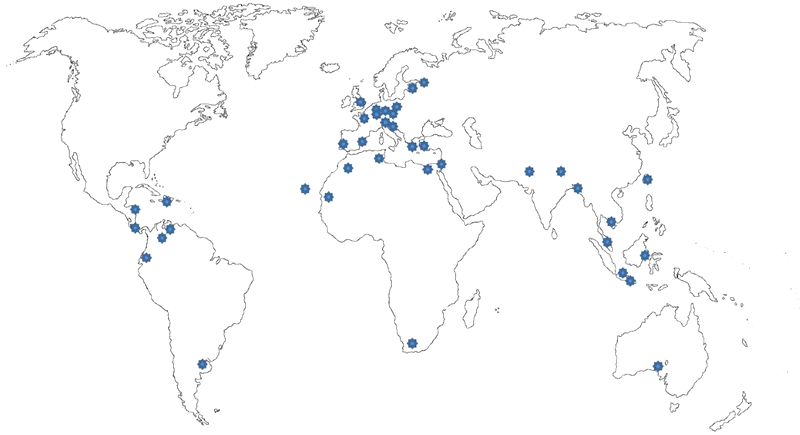 Bamethas already supported 1706 companies in more than 40 countries.
Global Designs.
---
The vision of our company is to be the most flexible and reliable supplier for providing quality service, precision manufacturing and customized technological solutions to industry. Our mission is to achieve goals with confidence and to satisfy our customers by acting decisively and on time.

---
WHY US?
---
35 years of experience allows us to approach each challenge in a transparent and stable way. Agility,
determination and action

oriented spirit are our strentghs to solve the problems even under pressure.

---
#1
---
We get to know your expectations, you get to know our capabilities.

---
#2
---
We design, test and implement.

---
#3
---
Our solutions optimize processes. They simply pay off.
Bamet is ready to embrace the challenges. We design, manufacture, manage, and integrate.
---
We have completed several thousand projects. However, we are constantly broadening our expertise by opening new branches located around the world.